Europäische Woche des Sports 2018 in Sofia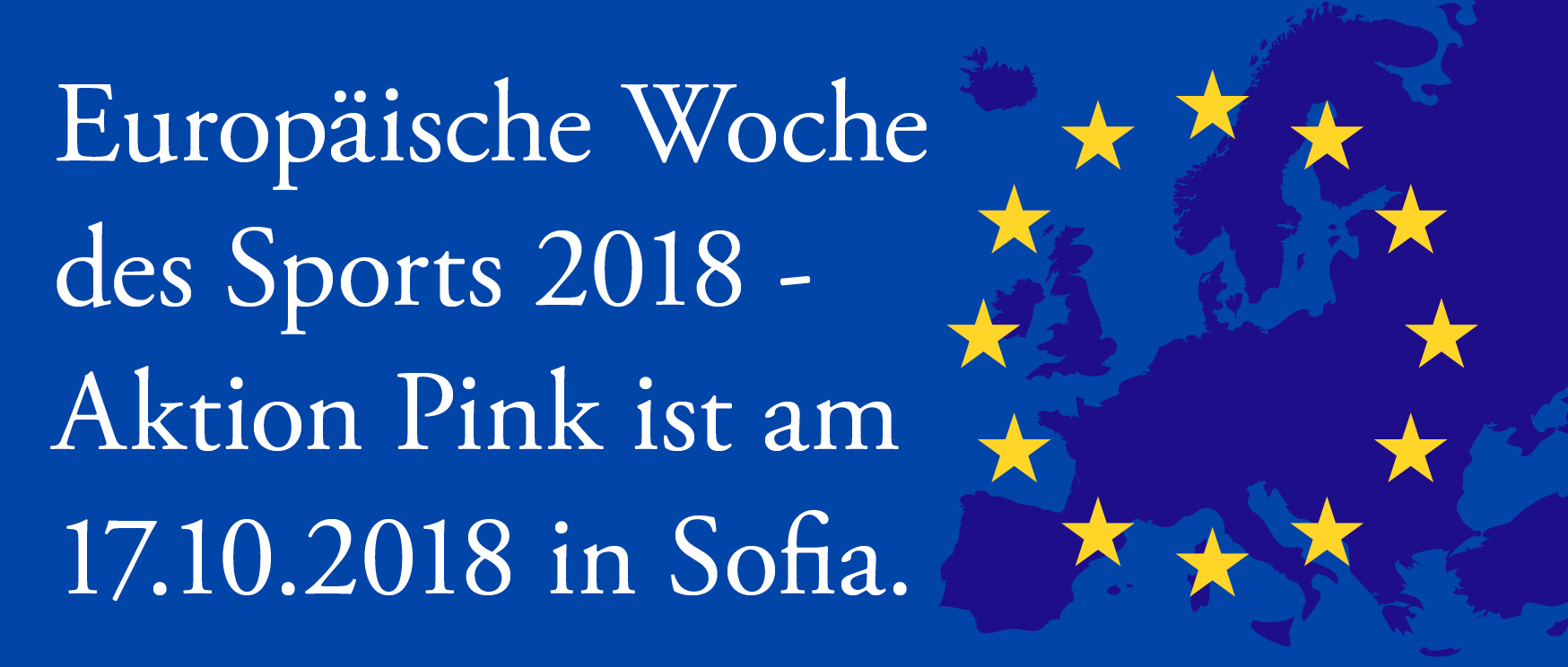 Die Arbeit von Aktion Pink Deutschland wird von der gesamten "pinken Familie" getragen und dies bedeutet, dass all unsere Survivor, deren Partner und Familien, die kleinen und großen Laufteams, Einzelläufer, RaceKomiteeMitglieder und Volunteers sowie unsere großzügigen Unterstützer, Förderer, Kooperationspartner und Sponsoren am deutschlandweiten Erfolg unseres Vereins teilhaben. Auf geht's nach Sofia!
LOCAL HERO NOMINEES:
DENMARK: JENS MUNDELI-JENSEN

Jens is the Janitor at the small primary school "Busses School". He organises extra-curricular activities (mainly running) for the children, charity runs for the school and afternoon running for parents and teachers. He has also secured sponsors for cool sport gear (t-shirts, socks, shorts etc) branded with the school's name for children that they are really into getting and wearing at school.

GEORGIA: LEVAN JOBAVA

Levan gives opportunities to children to be involved in sport through mainly rugby, which started in the high mountainous regions of Georgia. He then continued throughout the country and covered 88 villages and met more than 3000 kids (out of approx. 15000). The project also involved disadvantaged groups and refugee adolescents. Outside rugby first aid and hiking education was provided.

GERMANY: CORINNA SARIC

Corinna organises since 2013 charity runs (Race for Survival), an initiative against breast cancer already form diagnosis throughout rehabilitation. She also organises awareness raising campaigns in companies and health days promoting healthy diet and lifestyle. It is targeting general public, with focus on ill people and their environment.